Thankfully, the human brain is usually a pretty efficient mechanism for keeping our lives organized, healthy, and safe.
However, when we're rushed, overwhelmed, or feeling stressed, important tasks, safety measures, and priorities are sometimes forgotten.
Most of the time, this does not pose an imminent health or safety threat, but there are exceptions. Fortunately, there are often simple solutions available and preventative measures we can take.
Finding high-tech (or low-tech) ways to remember important things can provide you and your family with improved home safety, more peace of mind, and other benefits.
Here are a few strategies for overcoming the pitfalls of occasional forgetfulness.
Practice present moment awareness. You'll tend to be happier, healthier, and safer when you condition your mind to stay in the present moment as much as possible. Although there is a lot of value in planning for the future and dwelling on happy memories, it's counterproductive to worry about problems that might never happen or regret things from the past that can't be changed. People waste a lot of energy and create self-imposed stress when they spend more than a few seconds worrying or regretting. Staying focused on the present moment also has some health and safety implications worth mentioning. For example, how many times have you left the house (or gone to bed) and wondered if you locked the door, turned off the oven, or unplugged the iron? Getting yourself in the habit of bringing your mind back to the task at hand and being more aware of what you're doing will help you avoid some of these potential dangers, concerns, and distracting  thoughts.

Set an alarm as a reminder. If you set an alarm on your mobile device or computer to remind yourself to get ready for an appointment, send an important email, make a phone call, or check on the progress of dinner in the oven, then you never have to worry about getting distracted and losing track of time.
Good habits can be a lifesaver. Going through a mental inventory before you leave the house or go to bed can help reduce forgetfulness about locking doors, turning off kitchen appliances, and reactivating the smoke alarm. And speaking of smoke alarms, the U.S. Fire Administration (USFA) recommends that homeowners check the batteries in their smoke detectors once a month and replace them with fresh batteries at least once a year. It also urges people to completely replace their smoke alarms every 10 years. Important safety note: The federal agency strongly discourages people from removing smoke detector batteries to silence the device while cooking. Instead, it recommends opening a window, waving a towel at the alarm to clear the air [a paper plate also works], pressing a "hush" button if the unit has one, or moving the alarm several feet away from the cooking area.
While you can't always depend on old-fashioned memory techniques like tying a string around your finger, effective ways to jog your memory can range from using cell phone alarms and appointment-reminder software to low-tech strategies like Post-it notes, to-do lists, wall calendars, and calendar books.
If you want to enjoy a fast, profitable home selling experience, it helps to prepare as much as possible. In fact, if you craft a home selling strategy, you should have no trouble achieving your home selling goals.
Now, let's take a look at three tips to help you create a successful home selling strategy.
1. Consider the Buyer's Perspective
Think about how a homebuyer may perceive your house. Then, you can prioritize assorted home improvement projects and incorporate them into your home selling strategy.
For example, if your home's front lawn is messy and cluttered, now may prove to be a good time to hire a professional landscaping company. With support from this company, you can transform a subpar front lawn into a stunning one and bolster your house's curb appeal.
On the other hand, if you find that your home interior needs to be updated, you should perform assorted home interior upgrades. By doing so, you can enhance your house's interior and make it easy for buyers to fall in love with your residence.
2. Assess Your House Both Inside and Out
Ultimately, a home seller's goal is to maximize the profits from his or her home sale. If you include a home inspection as part of your home selling strategy, you can take the necessary steps to upgrade your house prior to listing it.
During a home inspection, a property expert will analyze your residence both inside and out. When the home inspection is finished, the property expert will provide you with an inspection report that details his or her findings.
Review a home inspection report closely. This report contains valuable insights that you can use to enhance your home's exterior and interior. It also may help you discover innovative ways to improve your house's value.
3. Collaborate with a Real Estate Agent
When it comes to crafting a home selling strategy, there is no need to work alone. Luckily, you can hire a real estate agent who can help you put together a successful home selling strategy in no time at all.
A real estate agent will teach you about the real estate market and help you set realistic home selling expectations. In addition, this housing market professional is happy to provide you with expert home selling insights to ensure you can optimize the value of your house.
Moreover, a real estate agent can offer comprehensive support at each stage of the home selling journey. He or she can help you list your house and promote it to the right groups of buyers. Plus, a real estate agent can provide recommendations as you review a home offer and ensure you can make an informed decision about whether to accept, reject or counter a proposal.
If you want to get the best-possible results from the home selling journey, it helps to establish a home selling strategy. Use the aforementioned tips, and you can craft a successful plan to sell your house.
If you're trying to get ready to buy a home, one of the biggest tasks that you'll need to take on is that of saving for a down payment. The down payment will need to be a significant amount of money. If you put it in the right place, it will have the ability to gain some interest. Most importantly, you don't want to have access to the money so that you can spend it freely. 
What's Your Time Frame?
When you start saving money, you'll need to know what your time frame is to better discern one of the best places to keep your down payment money. You can put your money in a CD or money market account, but the money will need to stay put for anywhere between 1-2 years. In the case of down payment money, the amount of interest that you gain isn't as important as having access to the money when you need it. 
Research Your Options


Do your research in order to find the best deals. You may be able to gain a bit of interest  on a 3-month CD if you're short on time. If you have a bit more room for growth and will continue to compound the money, search online for higher yield savings accounts that will allow you to continue contributing money over time. You can even consider putting portions of your money in different places with different time frames and interest rates. This way, some of your money will have a chance to grow, yet you'll still have access to it. 
Know The Home Buying Process


When you get pre-approved for a loan, the mortgage company will go through your entire financial history past and present. You'll need to show all of your bank accounts and their balances along with pay stubs. The mortgage company will also delve into your debt and calculate what is called your debt-to-income ratio. Before you even get to the stage of pre-approval, you'll want to make sure all of your significant debt is paid off. 
Once you get to the closing table to buy your dream home, your check for all of the closing costs including the down payment will need to be present. This is why you need to make sure that your money isn't tied up when you reach the point of purchasing a home. Generally, a bank check will need to be issued for the entire cost of closing less the deposits that you have already made on the home.                          
Make a plan for your saving the down payment and you'll be well on your way to securing your dream home!
This listing recently sold for $794,000.
Just Sold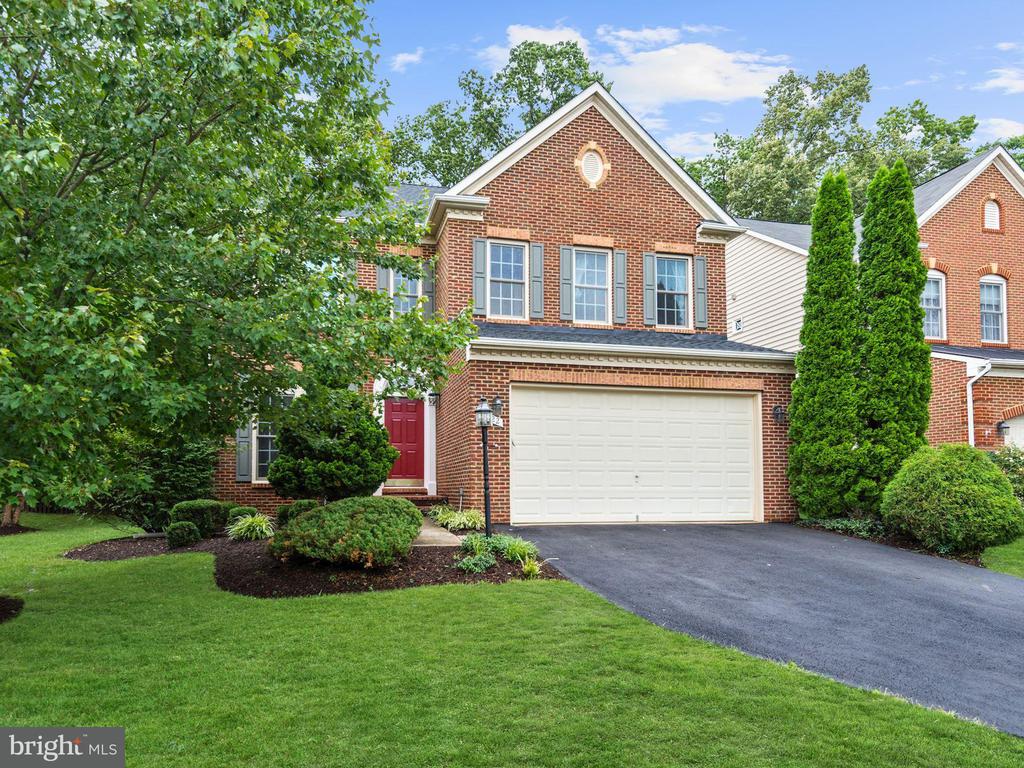 MUST SEE 4 BR, 3.5 Bath MOVE-IN READY home in desirable Springfield location! Almost 4K square ft livable space! Stunning family room w/fireplace, vaulted ceiling, magnificent large windows. Hardwood floors main level. Gourmet kitchen w/recently replaced appliances. Fresh paint. New carpet. New high quality roof, water heater & a/c unit. Spacious backyard.Pristine condition, ready to call home!
For those who want to sell a home sooner rather than later, there is no time like the present to start preparing for the home selling journey. Lucky for you, we're here to teach you about the home selling journey and ensure you can enjoy a fast, profitable house selling experience.
Now, let's take a look at three tips to help you put together a home selling strategy.
1. Learn About the Local Housing Market
The real estate market is in constant flux. Thus, a housing sector that favors buyers today may shift into seller's favor tomorrow, or vice-versa.
If you learn about the local housing sector, you can differentiate a buyer's market from a seller's market. Then, you can map out your home selling plan accordingly.
Take a look at the prices of recently sold houses in your city or town. If you find that homes are selling at or above their initial asking prices, this may be a sign of a seller's market. Or, if houses are selling below their initial asking prices, the current real estate sector likely favors buyers.
Furthermore, examine how long houses stay available before they sell. If you discover that residences linger on the real estate market for many weeks or months before they sell, you will need to prepare to enter a buyer's market. On the other hand, if houses are selling as soon as they become available, a seller's market may be in place.
2. Find Out What Your House Is Worth
Conduct a house appraisal – you'll be glad you did. If you perform a property appraisal, you can obtain an accurate valuation of your house and price your residence appropriately.
Typically, a home appraiser will examine your residence both inside and out. This property expert also will evaluate assorted housing market data. After a home appraiser's work is complete, he or she will provide you with a property valuation.
With a property valuation in hand, you can establish an aggressive initial asking price for your residence. This price will help you stir up interest in your residence as soon as you list it.
3. Hire a Real Estate Agent
There is no need to work alone as you try to navigate the home selling journey. Thankfully, you can hire an expert real estate agent who can take the guesswork out of selling any house, at any time.
A real estate agent understands what it takes to sell a home in a buyer's or seller's market. He or she will help you establish an aggressive initial asking price for your house and promote your residence to dozens of potential buyers. Plus, if you receive an offer to purchase your home, a real estate agent will help you assess this proposal and make an informed decision.
When it comes to getting ready to sell a home, there is no need to stress. Take advantage of the aforementioned tips, and you can craft an effective home selling strategy.